Thank you for visiting us today.
Salle Holyrood is a community fencing club which welcomes fencers from the complete beginner to elite athlete.  The club was the brain-child of highly respected coaches, Sean Walton and Keith Cook in order to provide a pathway for junior fencers progressing from Fencing Fun plastic fencing classes.  In the short time since the club started in 2011, we have grown to become one of the most successful clubs in Scotland, producing 11 British Championship Titles, Commonwealth medallists and fencers at all age categories representing Scotland and Great Britain.  We welcome fencers from complete beginners to international athletes from the age of 8 upwards.
---
Covid-19 Update
At the moment our club is not running due to covid-19 but we are running online training sessions for our members until the time that we can train again together. We are planning and hopeful that restrictions and guidelines will have eased sufficiently that our summer sparring camp can run, although with a smaller number and additional safeguards in place.
---
Upcoming Events
Summer Sparring Camp – August 2020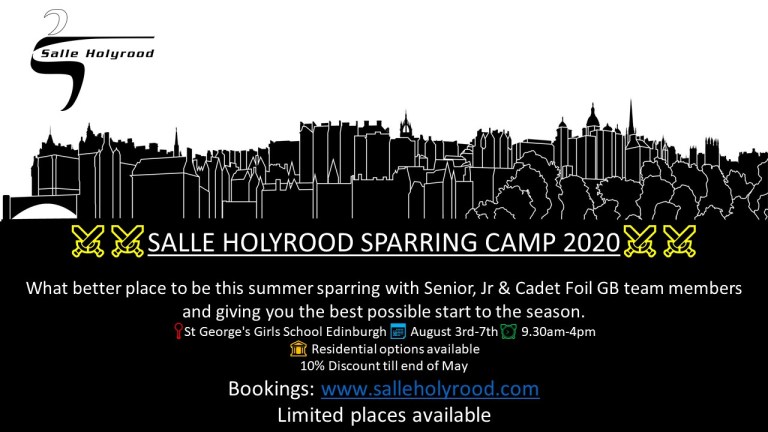 ---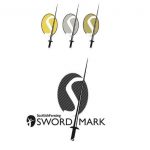 SALLE HOLYROOD IS A SWORDMARK "SUPERCLUB", AWARDED BY THE  SPORTS GOVERNING BODY, SCOTTISH FENCING
We are delighted to have been awarded the status of "SUPERCLUB" by the sport's governing body, Scottish Fencing, in January 2018. One of only two clubs to receive the first accolades. The scheme assesses the governance, procedures and athlete development capabilities of the club and we are delighted to have met the strict criteria the scheme requires.