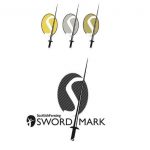 Salle Holyrood is a Swordmark SUPERCLUB, accredited by Scottish Fencing.  Salle Holyrood was one of only 2 clubs awarded Superclub Status in the first round of awards in December 2017.
Swordmark is Scottish Fencing's Club Accreditation scheme, which has been created to support clubs and empower them to master their chosen environment. The key aims of Swordmark are:
To ensure our clubs are sustainable, safe and well managed.
To support our clubs to have quality coaches, referees and volunteers.
To support our clubs to provide participation and/or competition opportunities.
Swordmark is the quality standard for Scottish Fencing clubs that focuses on four key areas of club business: Club Management Duty of Care / Protection of Vulnerable Groups Health and Safety Club Development.