Find out what's happening at the club, whether it's social events, competitions or training camp dates.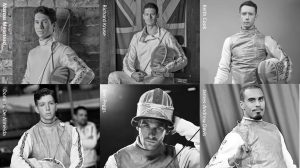 SPARRIING CAMP WITH GB SQUAD MEMBERS and GALA EVENT.
5-9th August 2019
This summer is a huge milestone in the club's calendar.  We have some of the best foil fencers in the country, and the world, joining us for a special sparring camp followed by The "Clash of the Titans" exhibition match and gala dinner.