1st November 2017 6.30pm-8.30pm
Edinburgh Academy
Parent's Information Evening & Club A.G.M
Join us at 6.30pm for an informal evening to answer all those burning questions and meet other parent's. The club A.G.M will follow.
---
Previous Events:
Club BBQ, Sat 12th August
Come join us round the barbie, obviously in the sun, for some chat, games and charcoaled burgers!  All Salle Holyrood Members should have received an invitation to this event by email with a link to the ticket page.  If you haven't received your email, please first check your junk box, and then email info@salleholyrood.com to receive your link to the hottest tickets around!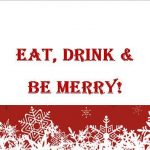 3rd December 2016. Dean Bowling Club. 7pm-midnight.
Festive 5th Birthday Celebration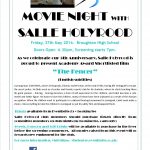 27th May 2016. Broughton High School. 6pm
Movie Night with Salle Holyrood