2ND DECEMBER 2017 7PM-1AM

FESTIVE GATHERING
Canon's Gait, 232 Canongate, Edinburgh
Bring your family and friends and join us for a festive get-together with music, finger buffet, chat, maybe some silly games and a chance to win a fabulous Christmas hamper full of goodies. Get your tickets here. 
---
Previous Events:
1ST NOVEMBER 2017 7PM-9PM 
A.G.M. & INFO EVENING
Edinburgh Academy Senior School Gym Hall, 42 Henderson Row, Edinburgh
Join us at 7pm for the club A.G.M followed by an informal evening in the Science Lecture Theatre to answer all those burning questions and meet other parents over refreshments.
Club BBQ, Sat 12th August
Come join us round the barbie, obviously in the sun, for some chat, games and charcoaled burgers!  All Salle Holyrood Members should have received an invitation to this event by email with a link to the ticket page.  If you haven't received your email, please first check your junk box, and then email info@salleholyrood.com to receive your link to the hottest tickets around!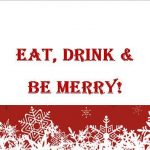 3rd December 2016. Dean Bowling Club. 7pm-midnight.
Festive 5th Birthday Celebration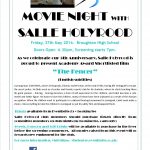 27th May 2016. Broughton High School. 6pm
Movie Night with Salle Holyrood